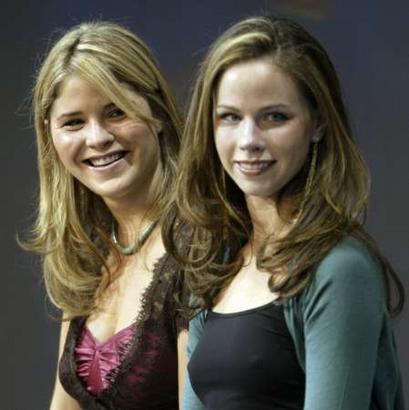 ...going on looks alone*, I wouldn't want either one. Jenna looks like she's getting ready to join the East German Shotput team**, and Barbara looks like the kind of girl who sets fire to your '78 Trans Am because she overheard another girl saying you have cute hair in the dormitory rec room.
I'll pass, thanks.
*I'm sure in real life they are really wonderful.
**Heck, you could use her chin for an anvil.
Posted by Nathan at
07:54 PM
|
Comments (8)
»
The LLama Butchers
links with:
Not exactly Alice Roosevelt...