I gotta tell ya, after all my whining about not getting noticed or linked, I do finally feel satisfied. This:
Inbound Links: 128
Inbound Unique: 120
Current Rank: #854
Current Status: Marauding Marsupial
Average Daily Visits: 209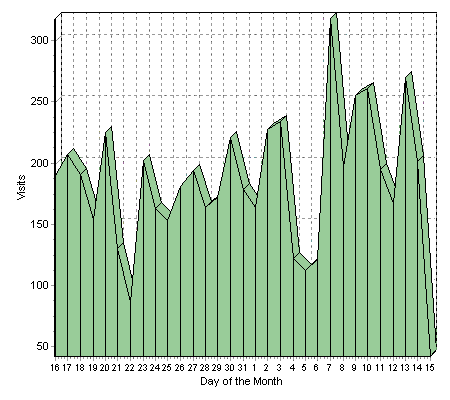 ...seems to be what I think I deserve, and a fair total based on the level of quality I think I give. I don't know why it took me nearly 2 years to get to this point, but I'm happy now. Thank you all for being patient and supportive and participative. You have all played a significant part in this aspect of my life, and this aspect of my life is a significant (if somewhat small) part of my overall substantial contentment/satisfaction in life.
Again, thank you.
Posted by Nathan at
09:31 AM
|
Comments (5)